Helping You Find
Amazing Unique Adventures
That Stop Time &
Change You Forever
We've assisted 13500+ travelers since 2007
First-hand overland tour experience
Friendly, knowledgable and experienced consultants
Our Trusted Africa Tour Operators
Popular Upcoming Tour Departures
Check Availability
Tour Length
20 days
Group Size
Max 20
Starts & Ends
Starts: Cape Town Ends: Victoria Falls
Countries
South Africa, Namibia, Botswana, Zimbabwe
Overview
This 20 day expedition reads like a synopsis for the Amazing Race: scenic flights over the Okavango, white water rafting on the Zambezi, desert hikes, campouts under a sprawling blanket of stars — and that's just the start! We've also included wildlife safari drives in Etosha, Moremi Game Reserve, and a relaxing sunset river cruise on the Chobe River to give you the best chance of experiencing the diversity of Southern Africa.
Highlights include the Fish River Canyon, Namib Desert, Sossusvlei, Swakopmund, Etosha National Park, Okavango Delta and Chobe. Travel on either a camping or accommodated tour and enjoy the best of nature and African wildlife on offer.
Our Cape Town to Kenya tours are very popular with travelers who wish to experience variety and adventure. Countries along the route include South Africa, Kenya, Tanzania, Malawi, Zambia, Zimbabwe, Botswana and Namibia.
South Africa showcases fantastic wildlife throughout the country but most importantly the Kruger National Park is most widely known. South Africa combines untouched natural beauty along with bustling cities such as Cape Town and Johannesburg.
Botswana Tours are for the adventurous traveler who wants the rugged side of Africa. High rainfall in the north of Botswana results in the lush Okavango Delta along with the Linyati Swamps and the wildlife-rich Chobe River.
Namibia Tours take you across an incredibly vast and varying landscape. Nestled between the large Kalahari Desert and the South Atlantic coastline, Namibia is made up of four main regions and home to some of the world's largest, and oldest national parks.
Tanzania Tours are rich with diversity and adventure. Whether catching the herds of wildebeest migrate south from the Masai Mara Game Reserve (Kenya) into the Serengeti National Park. Or slowing your pace in Zanzibar while soaking up the sun on white sandy beaches..
What is an African Overland Tour all about?
It's an adventure! A tour that lets you experience Africa authentically.
If you up for a challenge and love to live life with an open mind while getting a taste of what it's like to be a travel nomad, then this is the tour for you.
You get to experience the real Africa. When you travel on an overland tour, you get to see and experience Africa in a way that you never would if you were just staying in hotels and resorts. You'll get to meet the locals, learn about their culture, and see the beauty of Africa's natural landscapes.
You get to meet other travelers from all over the world. One of the best things about overland travel is the opportunity to meet other travelers from all over the world. You'll make lifelong friends and learn about different cultures and perspectives.
You get to experience the thrill of the open road. There's nothing quite like the feeling of driving through the African bush on an overland truck. You'll feel like you're on top of the world as you take in the stunning scenery and wildlife.
You get to learn about Africa's wildlife. One of the highlights of any overland tour is the opportunity to see Africa's incredible wildlife up close. You'll get to go on game drives, learn about the different animals, and even get to help with conservation efforts.
You get to have an adventure. Overland travel is all about adventure. You'll never know what's around the next corner, and that's what makes it so exciting. You'll get to experience the thrill of the unknown and make memories that will last a lifetime.
Grab your seat on an African Overland Tour in a custom-built vehicle and get ready to travel. Explore remote regions while enjoying amazing encounters with wildlife and discover African cultures and history as you embark on the trip of a lifetime!
Get in touch with nature on a Camping Tour
Our
budget camping tours
ensure you will have an
authentic adventure in Africa
. Camping under starry night skies and spend your days exploring the bush on foot or in a safari 4×4 vehicle. Get hands-on and participate in camp life by taking part in setting up camp and food preparation. Enjoy campfires and fun times getting to know your fellow travelers as you forge new friendships and share travel stories.
Travel in comfort on Accommodated Tours
Accommodated Tours will still meet your budget and ensure you have an adventure in Africa while enjoying a bed to rest your head at night. Our
affordable accommodated tours
consist of lodges, hostels, bungalows or chalets, permanent safari camps and hotels. Either way you will appreciate the added comfort available to all age groups.
Stretch your legs on Small Group Tours
Our budget
Small Group Tours
offer you a more personalised experience with maximum 17 travelers per vehicle. Enjoy flexibility and more space as you explore Africa and get to know your fellow travelers and crew on a more personal level.
Step it up a notch on a Tented & Lodge Safari Tour
So you like a bit more comfort and personal touches, we get it! That's taken care of on a
Tented & Lodge Safari
which offers a more targeted experience of wildlife. Small groups of travelers are catered to with more comfort while enjoying lodges, guesthouses, hotels and semi-luxury permanent tents which are still budget friendly yet with a unique touch.
Your knowledgable consultants
As an independent
adventure travel agency
, we offer a range of
Africa tours and safari packages
to suit many travel styles and budgets. We have an awesome selection of adventure and wildlife tours run by our trusted network of operators.
We are favorably positioned in that we can offer you competitive pricing coupled with unbiased, honest advice with added peace of mind due to  financial protection and SATSA bonding.
Let us answer all your burning questions about Africa and share our key insights into what you can expect on your African Adventure. Experience our passion and energy, garnered from over 20 years of traveling in Africa – we're here to help! READ MORE ABOUT US
Tammy
Tammy was an overland guide for 7 years. Since joining AOT in 2016, she has helped over 1,000 travelers and has visited 23 African countries.
Chemone
Chemone has visited 12 African countries and has summited Kilimanjaro, trekked with Gorillas in Uganda and hot air ballooned over the Masai Mara in Kenya.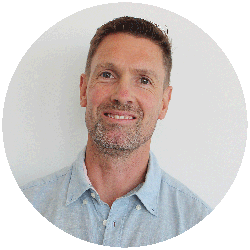 Huntley
Huntley has helped over 3,000 travelers during his time at AOT. His passion is exploring mountains and has visited 25 African countries.
Minette
Minette is extremely passionate about helping travellers and sharing her vast travel experience. She began leading tours when she was 19 and has guided extensively throughout Africa and South America.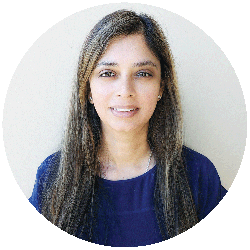 Reshma
Reshma is the calm, mindful team member that is obsessed with helping travellers experience all her highlights of travelling in Africa. she is happiest behind her camera documenting wildlife
Bernelle
Bernelle's knowledge of African travel is simply vast and her obsession to offer the perfect solution to meet travellers needs makes her a true gem.
by Sarah Duff | Africa Blog, Destinations, Only in Africa, What to do
A continent of 54 countries, 2000 languages and over 3000 tribes, Africa has a staggeringly diverse array of cultures. It's no surprise that Africa is home to some of the best...
read more
Price Beat Guarantee
We pride ourselves on having the best prices and this is our guarantee to you. Our buying power allows us to make sure our rates are highly competitive.
Peace of Mind
We offer our travelers financial protection with SATSA Bonding and SATIB insurance. You can contact us 24/7 for emergency support while on your tour as we are based in Africa.
Your Travel Partners
Having traveled extensively on the routes in Africa we are able to narrow down the best options based on our experience and knowledge, thus allowing you time to do what is important to you.